COVID-19 is spreading across East Africa, having significant health and economic implications.
In Kenya there are roughly 130 intensive care beds for a population of 50 million, ventilators are scarce and testing capacity is limited. Many fear that the healthcare systems across the region will be overwhelmed, aggravating already weak access to care for ongoing medical conditions, such as malaria, childbirth, and vaccinations, which could cause a spike in other health challenges beyond COVID-19.
Furthermore, many expect the economic crisis to cause even more damage than the health crisis. Food prices are spiking, local industries are hit and unemployment is rising rapidly.
As part of Optimizer Foundation's COVID-19 response, we are supporting Access Afya in providing essential healthcare to low income populations. We have also included an update of our portfolio companies' efforts to address the consequences of the pandemic.
Access Afya

Set up in 2012, Access Afya is a chain of clinics providing affordable healthcare in Nairobi's informal settlements (i.e. slum areas). As of 2020, they have 12 clinics and pharmacies and have served over 50,000 patients in more than 160,000 visits.
While the COVID-19 crisis is affecting all Kenyans, it will disproportionately affect the vulnerable and poor. About 60% of Nairobi's residents live in informal settlements, where traditional prevention methods like social distancing and handwashing are difficult, due to the density in population and lack of sanitation infrastructure. These residents are also the most economically vulnerable and are less likely to have access to nearby and affordable healthcare.
Access Afya is offering ongoing healthcare, including treatment of chronic conditions, medical emergencies, and triaging and referring patients with COVID-19 symptoms. In parallel, Access Afya is offering telemedicine for remote consulting of patients, helping direct them to the right place of care, and minimizing overcrowding of hospitals and further infection. Through their online learning platform Access Afya offers training to health workers in the communities, to provide ongoing guidelines and COVID-19 information and updates. Finally, the organisation is rolling out a remote chronic condition platform, supporting 2,000 high risk patients from their homes to treat chronic conditions such as hyper-tension and diabetes.
Optimizer Foundation is looking forward to supporting Access Afya in their critical work in the COVID-19 crisis.
Portfolio Companies' COVID-19 Response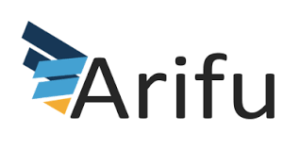 Arifu – the education technology platform – has, together with health and business organisations, developed a COVID-19 "Starter Pack", sharing information on topics around health, business, and financial skills. It supports people to stay healthy in times of lock-down and social distancing and supports businesses to adapt to new market conditions. For the poorest populations in the society, access to information about the virus is limited, and correct information on symptoms, handwashing and social distancing is critical.
See more on Arifu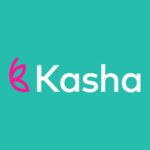 Kasha – the e-commerce platform for women's health products – ensures digital ordering and last mile delivery of health products coupled with information in urban and rural areas of East Africa. Specifically, Kasha is selling and delivering hand sanitizers, soaps, masks, and other COVID-protection products across Kenya and Rwanda.
See more on Kasha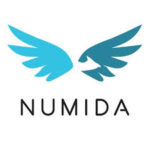 Numida – the Uganda based digital SME lender – is offering 'subsistence' loans to their clients. The loans should help cover essentials like food, utilities and medicine, to provide a lifeline to the vast pool of micro and small businesses struggling to make ends meet in the capital Kampala.
See more on Numida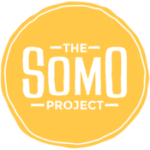 Somo – the accelerator offering business training and loans to entrepreneurs in Nairobi's informal settlements – is delivering 'care packs' to the elderly and families across slum areas, to help them stay quarantined. The packages include sanitation products and masks. In addition, Somo has paused loan repayments to allow their entrepreneurs to focus on production and keeping their staff employed.
See more on Somo